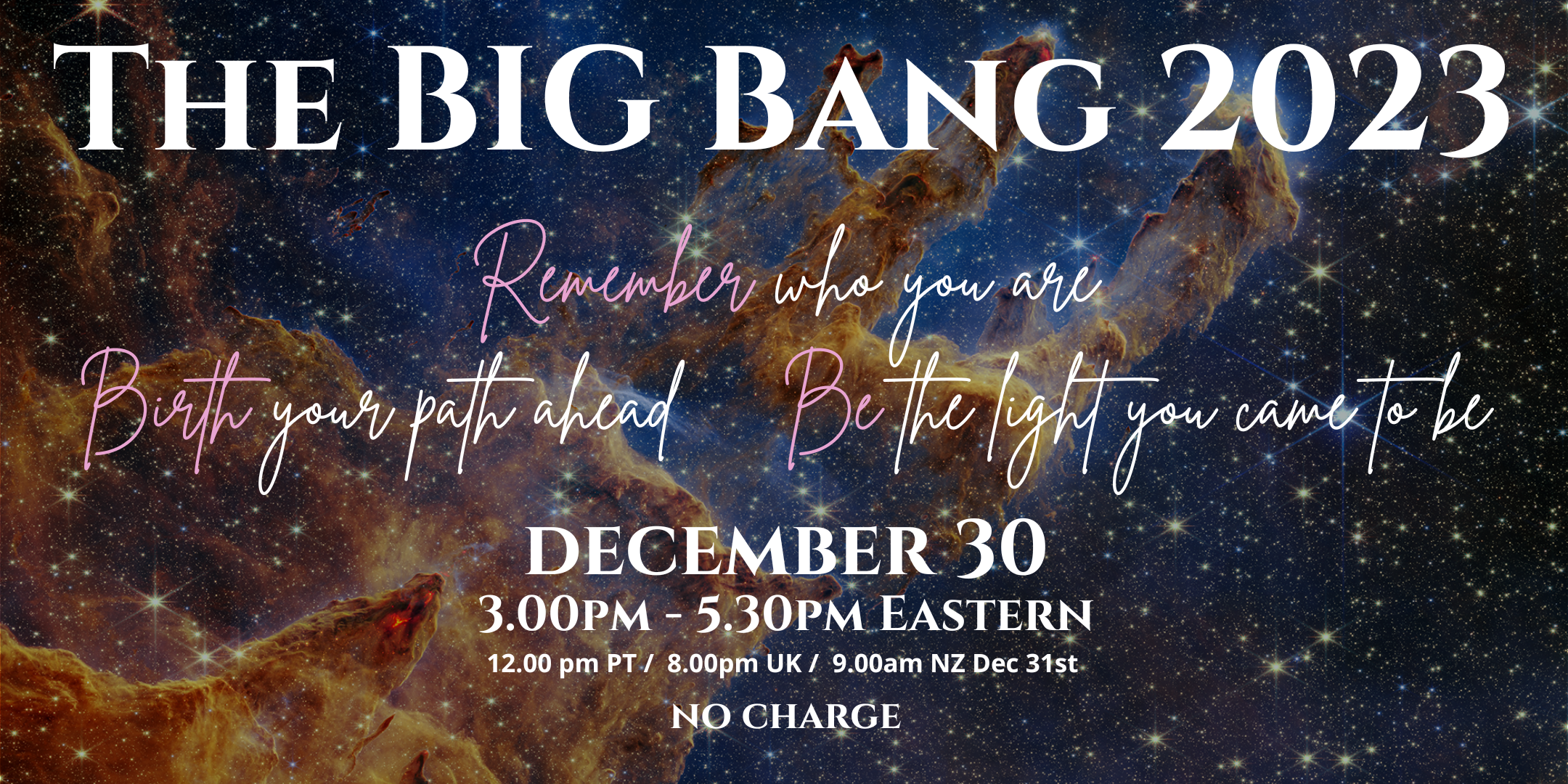 December 30th
3.00pm – 5.30pm ET
No charge

Exciting, transformational times we are in.
Old ways falling away. Old structures crumbling. Old stories fading. ALL of this is inviting YOU to remember who you are Wise Woman.
The old path is gone leaving clear space for YOU to initiate YOUR path. 
You didn't come here to live in fear, to suffer, to be put in a box or to live a mundane life. You came here to shine, to live, to BE YOU!
Join me to

set intentions for your new year

in The Big Bang 2023
In this FREE event for women around the world, we are going to:
We will release. We will celebrate. We will give birth… to a new life.
The event is for women who love life, want more and are committed to living a life they love.
Here's what past participants have said:
This is one of the most valuable events I attend each year now
I've accomplished so much this year because of the tools I got from the Big Bang
I keep my intention on the wall in my office and it's kept me inspired all year
Be the light you came to be
This is a sacred time of the year, to take a moment and deeply reflect, to let go of past hurts and disappointments, to open to your heart, and to REMEMBER who you are… and BE the light you came to be.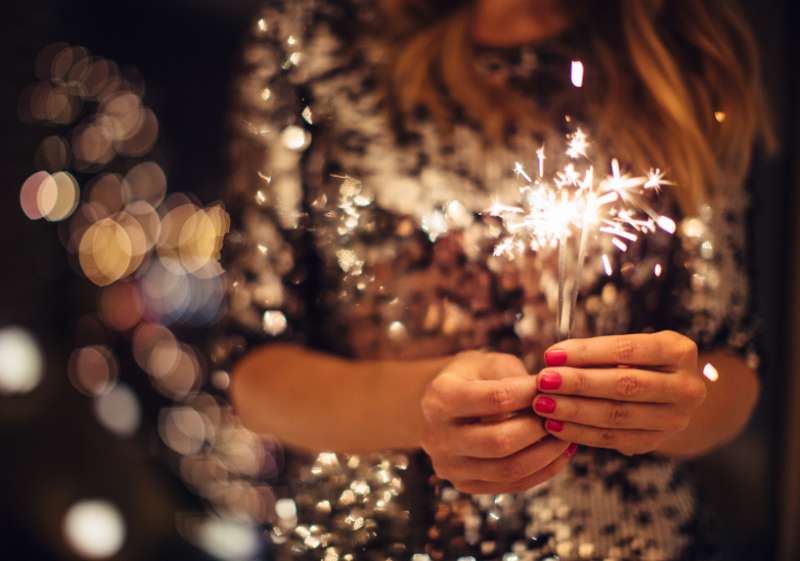 THE BIG BANG 2023
December 30th
3.00pm – 5.30pm ET
No charge
12.00 pm PT /  8.00pm UKT /  9.00am Dec 31th NZT