3-Month Intensive Coaching Program
you could BE FREE to be you…without upsetting others?
you could fulfill your dreams…without rocking the boat?
living a life you love…is simpler than you think?
You're successful, accomplished in so many ways... and yet
there's an emptiness inside, a longing for something else, a knowing you were born for more.
You've read books, been to courses, listened to podcasts, worked with coaches, maybe even had counselling. And it works for a while but it doesn't last…
The reason these things haven't worked is because having a transformed life isn't something you get – it's something you have to live and chose every day!
Most of us are never taught this.
Imagine a life where you:
WOMAN BEAT YOUR DRUM is a 3-month transformational coaching program that takes you from feeling…resigned, mediocre, frustrated, and sad to feeling free, and fulfilling what is truly in your heart.
This is for you if you are…
This isn't for you if you are…
What is the Woman Beat Your Drum program like?
How long do you want to wait...

To be happy?
To be free?
To live a life you love?
You know those moments when you feel frustrated, stuck, sometimes despairing? What if nothing changed? Is that okay with you?
If you are done waiting and it's not okay with you if nothing changed, let's talk. Book a 45-minute free consultation to find out how the Woman Beat Your Drum program works and if it's suitable for you.
I was looking for true transformation in my life. I had tried so many things before and had almost become resigned, until I found Leanne Babcock's, "Woman Beat Your Drum Program." There I shed outdated narratives and entrenched habits and replaced them with new resilient emotional scaffolding upon which to drape my heart's deepest goals and dreams. My life has totally transformed and I feel alive and reconnected to life.
Leanne helped me to recognize that I wasn't valuing myself and that I needed to love myself first and foremost in order to move forward in any part of my life. She gave me tools I use to this day to help me take control of my thoughts and put myself first the minute I open my eyes for the day. This program has transformed my life as a parent and as a successful entrepreneur.
The Women Beat Your Drum came at a time when I was so ready to embrace the changes I needed to make in order to live a more fulfilling life. Leanne is a most skillful life coach. She is responsive and intuitive and works with a high degree of integrity. My self-worth is stronger than it's ever been and my relationships have improved no end. My children and wider family have noticed the changes which speaks volumes.
About the program leader and creator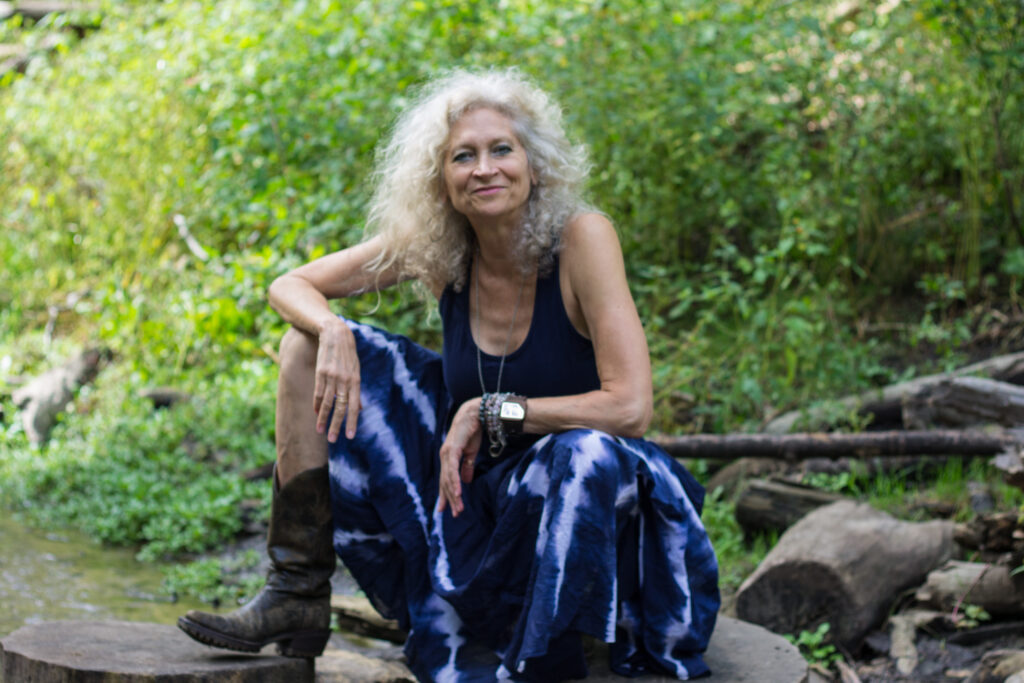 I spent most of my life searching for the holy grail of transformation, when I would be fully self-expressed, enlightened, actualized, and what I discovered is this…transformation is a journey and not a place to arrive at. This journey is about choosing transformation EVERY SINGLE DAY.
In the Woman Beat Your Drum program you are cradled from several angles as you release old habits bit by bit, day by day. The program addresses your relationship with yourself, the beliefs you've held about who you are that just aren't true, your purpose in life, areas where you keep getting stuck, your relationships with others, listening to your own intuition, and anything else that's important to you.
The women who do the program say:
Find out if the program is suitable for you
The Woman Beat Your Drum program flows through 3 phases during the 3 months.
Phase 1: LIFT THE VEIL
Expand your consciousness to become MORE aware of unhelpful habits and limiting concepts that have influenced your relationship with yourself and others. Begin to release old patterns and take back your power.
Phase 2: HOLD YOUR GROUND

Heal old wounds, embody more fully who you are, and clarify your purpose in life. Expand your newfound confidence into all areas of your life.
Phase 3: BEAT YOUR DRUM

Come home to yourself. Free yourself from patterns of control and resignation. Let go of forcefulness, manipulation, and strategizing and experience the joy of transforming relationships, situations, yourself and life.
Live a life you love NOW!
"[Leanne's] remarkable intuitive coaching skills have a way of guiding you to the heart of the matter, and her healing processes have enabled me to release old fears. Taking her coaching program has been the greatest gift I have ever given myself!"
"This has been the single best investment I have made, it has changed my life!"
"The programme with Leanne not only helped me get really clear about what kind of life I wanted to create but also gave me tools and techniques to feel confident and authentically "me" in lots of new situations and meeting many new people. Leanne's ability to 'hold the space' while helping me clear blockages and open to my true self was simply awe-inspiring. I learned so much from her. It has been truly transforming for me."
Frequently Asked Questions
Are there payment plans?

We can work out a payment plan that works for your budget.


If I register in the group and can't make one of the sessions, what happens?
We book the weekly sessions at a time that works for everyone. It's rare that anyone misses a session. But if it does happen, the sessions are recorded and you can catch up by watching the replay and working with your buddy that week.


If I register in the group, will I have the same buddy for the 3 months?
You will have a different buddy each week.


How this program differs from other programs
The Woman Beat Your Drum program includes a unique blend of methodologies creating a powerful synergistic affect.
The brain science (Neuro-Linguistic Programing, hypnotherapy, neuro-science, multiple brain integration) brings more awareness and understanding of how your mind and body work enabling you to more consciously break unhelpful habits.
The shamanism aspect brings more awareness and experience of the energy that flows through you and through all things. It helps you to feel more grounded and confident in your body.
The intuition work opens your ability to trust yourself and to listen to your own innate wisdom. You strengthen your belief in yourself.
Participants have said in 3 short months, they accomplished more than in years of therapy.
Full Interview Testimonials
"In the Woman Beat Your Drum program, I found my voice, and more importantly, my voice to speak my needs from a place of love.

This has transformed my relationships in untold positive ways. And the bouts of depression I used to suffer regularly, are almost all gone.

My life will never be the same and for that I am so grateful."
"I wanted to live in a more meaningful and powerful way. Leanne's ways of sharing wisdoms and coaching made it possible to see what I really wanted and possible to vulnerably and courageously reach for it.

I learned to go beyond my current limits, and to free myself old guilts and regrets. From the Woman Beat Your Drum program, I now feel my inner power and am guided by my purpose I feel freer to be me."
"I was looking for further personal growth when I came across the Woman Beat Your Drum program.

As a therapist, I have found that I can't be of maximum service to my clients unless I have done my own healing work. The program was so helpful to uncover and release old programming and limiting beliefs that held back my self- expression.
Leanne is insightful, and the meditations and exercises she teaches have been so helpful."